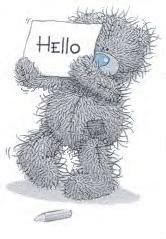 Hi fellow bloggers, :)
How's everyone doing? I've been soooo busy with school and work.. barely had time to update. Well, I'm here now. So I wanna say HAPPY NEW YEAR, 2010 (like 2 months late, OPPS), HAPPY VALENTINE'S DAY(still late) AND HAPPY CHINESE NEW YEAR (late again)! tee-hee
Anyhoo... I finally got my hands on Tarte Treasure Chest 2009. I actually had to travel all around NY and NJ, went to 7-8 sephora stores. In the end, it was well worth it. The Tarte Treasure Chest is amazing. There are ton of makeup in this kit, which includes: 16 shimmer eyeshadows, 16 matte eyeshadows, 16 lipglosses, 4 blushes, 1 highlighter, 1 bronzer and the best part about this amazing product is the price. I only paid $52 +tax. It's such a good bargain.
--The eyeshadows are very soft with good color payoff. I love the shimmer eyeshadows more than the matte, just because it has more fun colors.I would probably use the shimmer eyeshadows for night out and matte eyeshadow for daily natural look. The texture of the eyeshadows seem pretty rich and not chalky. Thats what I like.
shimmer eyeshadows
matte eyeshadows
--The color tints of each lipgloss looks natural, shinny, and the colors are definitely not too bold. My favorite part of the lipgloss is that it actually taste good. You know what I mean... when you taste your own lipgloss by mistake and most of the times.. it has a weird taste.. kinda like crayon.
--The blush and highlighter are okay in my opinion. Very shimmering blushes. Highlighter is a light light baby pink, it has a glow to it. The blushes/ highlighter are all pigments, so a light swipe will do.
*I was already a fan of Tarte, but this palette made me deeply fall in love with Tarte cosmetics. I was told by a sale associate that Tarte contains more natural line ingredients then other cosmetic brands. *shurg* it's good to know :) I think this product deserves 4.5 out of 5, only because of the poor design of box.
The front of the box is hold by a magnetic closure that barely even close. If I tilt the box just a little bit, the drawers would come flying out. They definitely need to invent in a more convince box. Other then that I absolutely adore this.
So i'm done with my first review, kinda? lol Anyway, I thought it would be cool to have another giveaway. This time the theme would be
TARTE cosmetics
. I'll post more information on the tarte contest tomorrow. *Not sure what kind of tarte items will be.. but I'll come up with something nice :)or if you ladies have any suggests or products from TARTE that you favorite.. go ahead and post a comment.